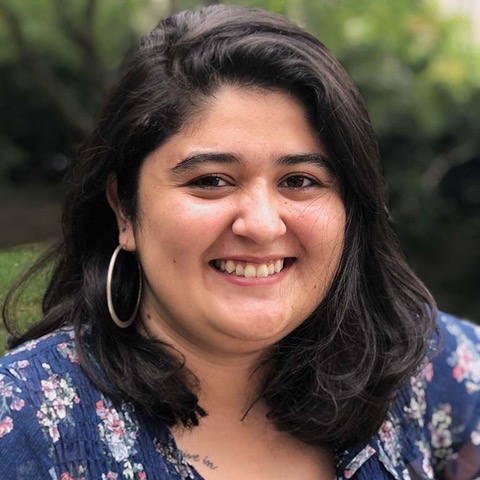 Daniela Gutiérrez López
Ph.D. candidate, Gender Studies
Digital Imaginations: Rehearsing Decolonial Undocumented Labor Movements in Higher Education
As a scholar-activist devoted to anti-racist, decolonial, femme
-
inist, anti
-
capitalist
, anti-ableist
struggles to decriminalize undocumented people in the United States, I continuously
organize in the hopes of altering or dismantling the systems and institutions that perpetuate violence against marginalized, Black and brown communities
.
Inspired by the website
Torn Apart/Separados
, which maps ICE facilities across the settle U.S. (volume 1) and the amount of money congress representatives have received from ICE (volume 2), and as part of my dissertation, I wish to create a
network graph visualization of the overlaps between ICE funding congress, government representatives benefiting public universities, and universities' ultimate complicity with ICE. Nodes in the network graphs would be locked down to locate this complicity geographically. In
tracing "money moves
,
"
this project lays the groundwork for activist mobilizations that deploy working-class, labor movement tactics as a means to organize within/against the imperial, neoliberal university. Attending to critiques of ableism within the digital humanities, my project would also be accompanied by audio commentary of the visualizations and their implications, bo
th i
n English and in Spanish
.
Finally,
my larger aim is to create inter-state, national, and international networks of communication and support for the communities to which we belong and/or
w
ith whom we are in solidarity.