PRESENTER
Elizabeth Bartelt, MPH
BACKGROUND
Sexual and gender minority young people have the highest rates of unintended pregnancy.They often don't seek preventive reproductive health care due to stigma. It is important to understand if that stigma impacts pregnancy options as well.
METHODS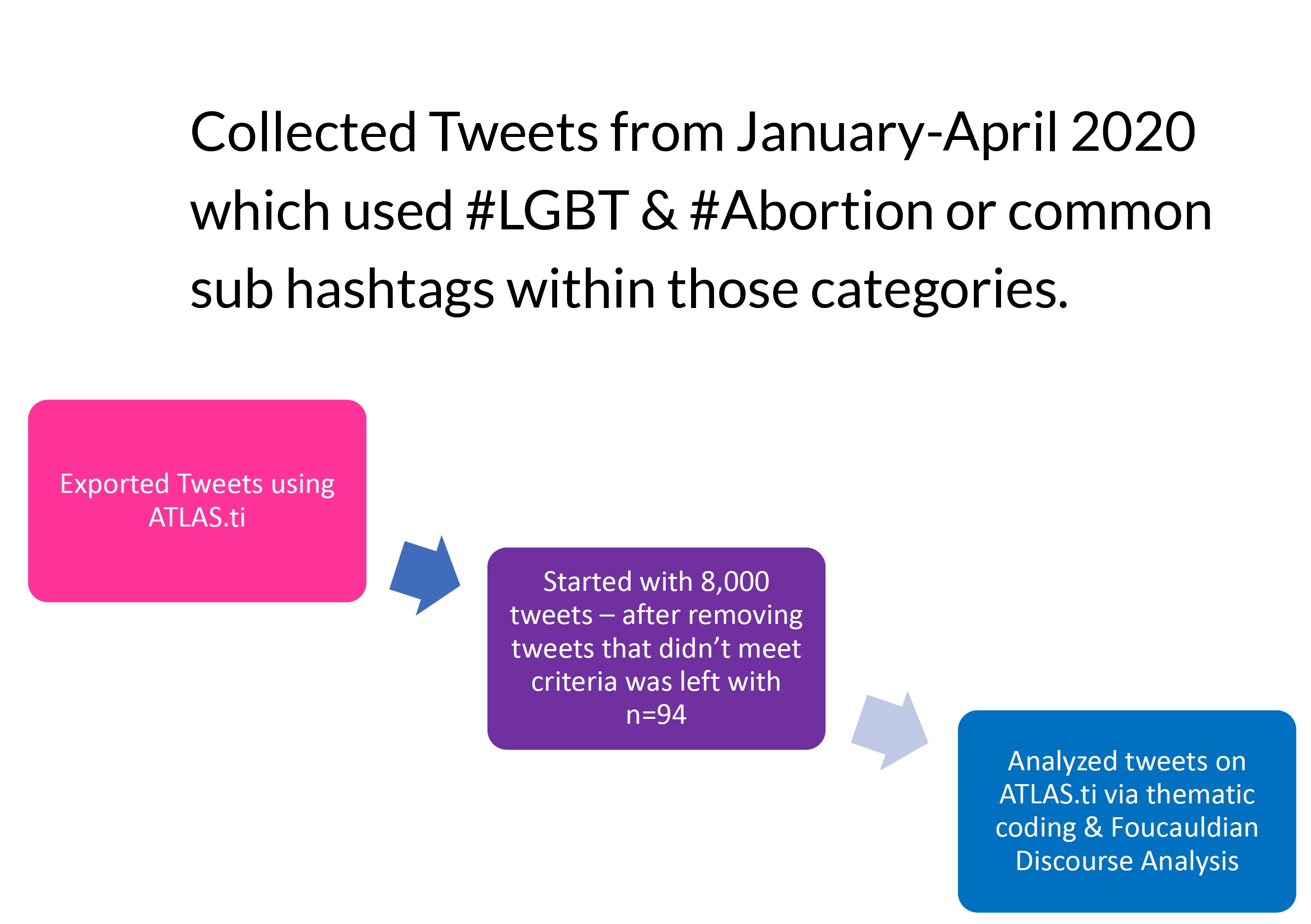 Collected Tweets from January-April 2020 which used #LGBT & #Abortion or common sub hashtags within those categories.
RESULTS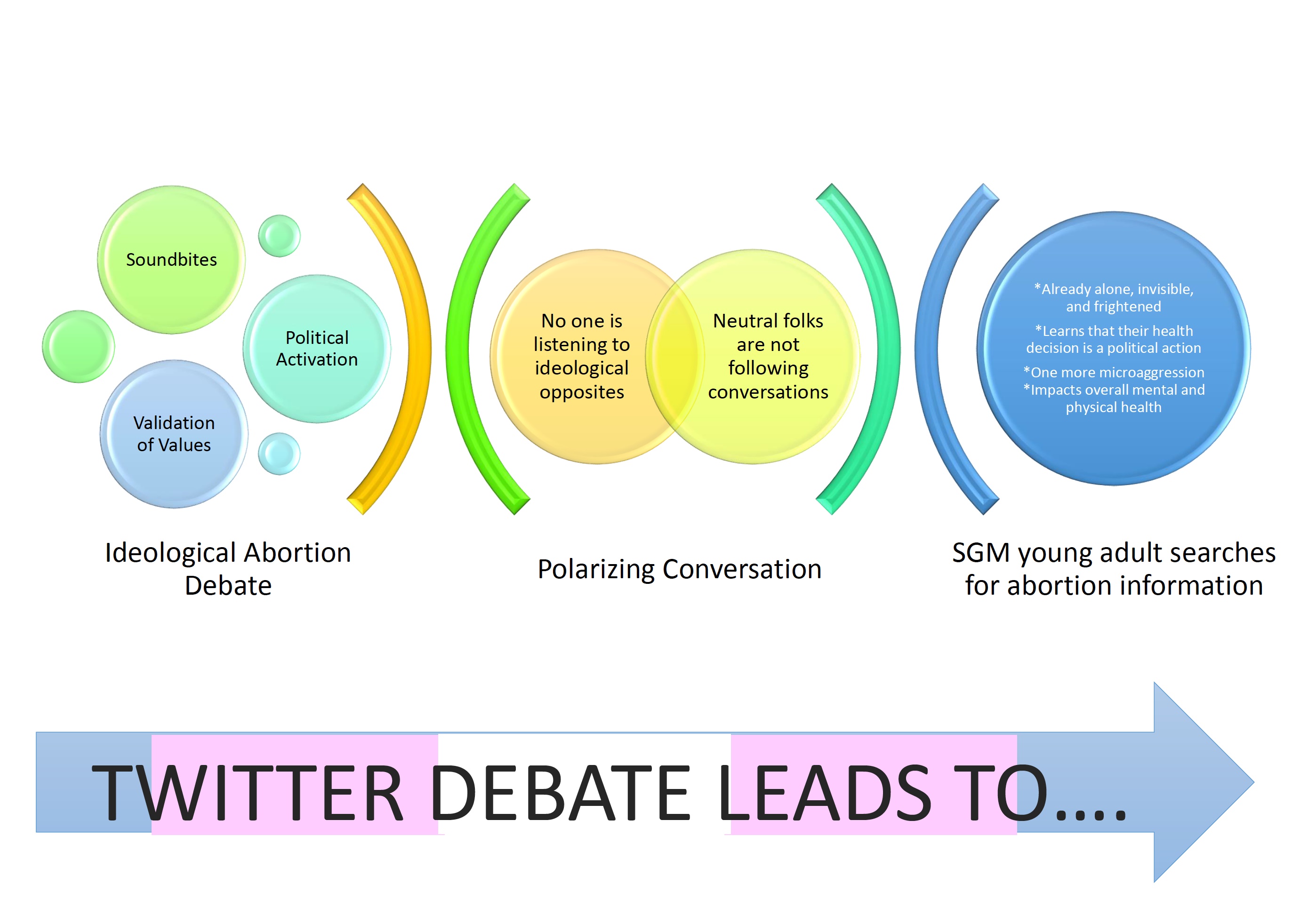 Ideological Abortion Debate:
Soundbites
Political Activation
Validation of Values

Polarizing Conversation:
No one is listening to ideological opposites
Neutral folks are not following conversations

SGM Young Adult Searches for Abortion Information:
Already alone, invisible, and frightened
Learns that their health decision is a political action
One more microaggression
Impacts overall mental and physical health
CONCLUSION
#LGBT and #Abortion are used for polarizing political capital on Twitter -- further stigmatizing people likely to experience pregnancy searching for medical information.
Read more about Elizabeth's work via ResearchGate