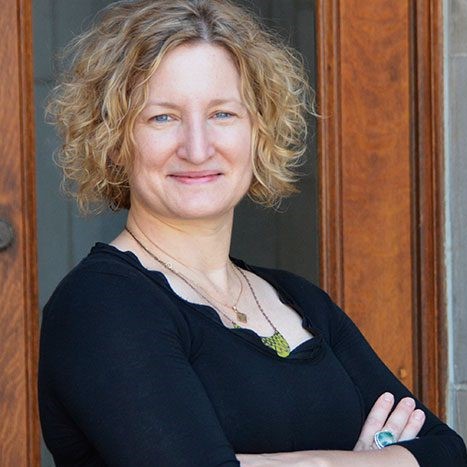 STEPHANIE DEBOER, Associate Professor, Project Curator & IDAH Fellow and students from MSCH-F204 (Screen Cultures Course, Spring 2019)
VIDEO ABSTRACTS & ATTRIBUTIONS
Screens and their screening situations make up both the historical and contemporary ecologies of the university campus. This iteration of Stephanie DeBoer's Screen Ecology Project brought public library screens in contact with IU's considerable archival film and video collections. In the spring of 2019, students of MSCH-F204 Screen Cultures examined various public screens on campus, explored films from IU's significant Educational Film Collection (which spans from the 1930s to 1980s), and reflected upon and reedited their themes, genres, and techniques for public display today.
As a culmination of the course, the work of four student groups from MSCH-F204 was displayed in the Herman B Wells Library in March and April of 2019. Films were shown both on the interactive touch screens in the Wells Library Lobby, as well as on the large display screens in the West Tower Commons.
By Taylor Davis, Malik Futrell, and Chase Mathis. 
Our video nods to the history of educational films as a teaching tool – in this case to educate the public about how people living with disabilities are functioning members of society deserving of respect and with full lives. Using montage techniques, we recreate the scenarios of these educational films as they were produced in the 1970s.
By Dhayshaneil Booker, Ethan Gray, Julie Nagelberg, and Sebastian Russell. 
Scientific films, as a genre of educational films, have evolved over time in terms of their visual and framing strategies. The way scientific concepts and experiments are presented shifts between the years of 1940-1975. In a timeline sequence, we highlight major changes in framing strategies as well as visualization.
By Caleb Curtis, David Harrison, Addie Keller, and Cassidy Powell.
Not but seventy years ago, educational films presented the roles of men and women in contrast to each other. Two genders, two different places in society. This project presents six films in order of time to show how the roles of the two genders has changed, or, rather, if they have at all.
By Lucas Coniaris, Maddi Cushman, Matt Hopkins, and Jacob Schippell.
Educational films often feature "spectacles" – scenes and visuals that could not otherwise be brought to a class or viewing room. How is spectacle featured in educational films? Compiling scenes from eight films spanning many decades, we illustrate the different purposes of spectacle and how they enhance the viewing experience.
Special thanks to IU Libraries (Library Technologies, the Learning Commons, and the Schoalrs' Commons), the Media School, the Institute for Digital Arts & Humanities, and in particular the Moving Image Archive (MIA).