Ellen MacKay
   Assistant professor of English
   Indiana University
Project: "Between Fact and Fiction: Using Virtual Sea Spectacles to Reclaim the Sense of History"
Ellen MacKay specializes in early modern theatre, Renaissance literature and the history and theory of theatre and performance. Her work explores the complex impact of performance's ephemerality on the idea and practice of history. Her first book,Persecution, Plague and Fire (forthcoming from the University of Chicago Press) studies the long record of disaster in the English Renaissance playhouse and concludes that theatre was expected to precipitate disaster—and that the falls of Rome and of the Roman Catholic Church supplied proof to early modern Englishwomen and men of the damage it could and would do.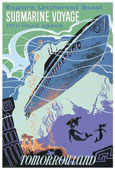 Her IDAH fellowship derives from her second book, titled The Implausible History of Sea Spectacles from Nero to Wagner, in which she considers the historical influence of aquatic performances that seem unstageable, lack reliable records and may never have happened.
She has published articles on the heteronormalizing influence of Shakespeare on Canadian theatre (Canadian Theatre Review), the performance of Americanness demanded by the Naturalization process (CTR), the vigorous disciplinary afterlife of Dionysus in 69 (Theatre History Studies), the theatre's tendency to self-destruct(Theatre Survey), and the stutter that liberates Susannah Centlivre's The Busie Body(MLA Approaches to Teaching series).
---