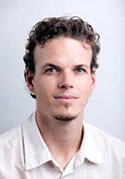 Department:

French + Italian

Campus:

IU Bloomington
Beyond Obscenity Law: Digitization and Content Analysis of Banned Books, Images, and Legal Documents from the Kinsey Institute Library and Archive
In 1950, the U.S. Customs seized various materials that Alfred Kinsey was trying to import from Europe, a circumstance that led to the federal court case "United States v. 31 Photographs etc." Among these controversial objects were books, engravings, and photographs that were deemed "obscene" according to the legal standard of the time. In 1957, thanks to the support of the IU President Herman B. Wells and a group of lawyers involved in civil liberties activities, the Kinsey Institute won the case and was able to recover the books and artworks, which are now part of its library. The verdict of this trial greatly contributed to redefine the notion of "obscenity" in legal terms, by creating an exception for the purpose of study and research, and thus consolidating academic freedom. This interdisciplinary project, at the crossroads of literary and legal studies, will develop a digital collection of books and artworks that were seized by U.S. Customs and then apply to this corpus tools of text mining and analysis meant to identify patterns that lead to the accusation of obscenity.
---
My primary research interests lie in the relationship between painting and literature, poetry and book history in 19th-century France.
My first book, Crise de plume et Souveraineté du pinceau. Écrire la peinture de Diderot à Proust (Classiques Garnier, 2013) explores the development of French art criticism as a literary genre, in light of the emerging paradigm of sovereignty of painting. The thesis at the core of the book is that the fall of the ut pictura poesis regime, which was governing the classical relationship between painting and literature until the second half of the 18th century, represents a critical moment in the discourse on art—corresponding to the birth of art criticism with Diderot—while causing a proliferation of new literary forms in the 19th century.
My second book, La Poésie délivrée (Droz, 2018), tries to answer a straightforward question: Why did some of the most influential French poets of the second half of the nineteenth century, from the masters of Parnassus to Mallarmé, struggle endlessly to publish books? Situated at the crossroads of literary analysis and book history, La Poésie délivrée examines the singular cases of certain poets, in particular Verlaine, Rimbaud and Mallarmé, in light of the publishing context of the period, characterized by the triumph of the novel at the expense of poetry. Faced with increasing difficulties, often made insurmountable, in their respective attempts to publish books, these poets were thus forced to find other mediums on the fringes of regular publishing (collective volumes, small literary journals, albums, artists' books, etc.), in order to disseminate their works. The purpose of La Poésie délivrée is to show how such a proliferation of mediums significantly contributed to the renewal of poetic forms at the end of the nineteenth century and, ultimately, to the reinvention of the poetry book.