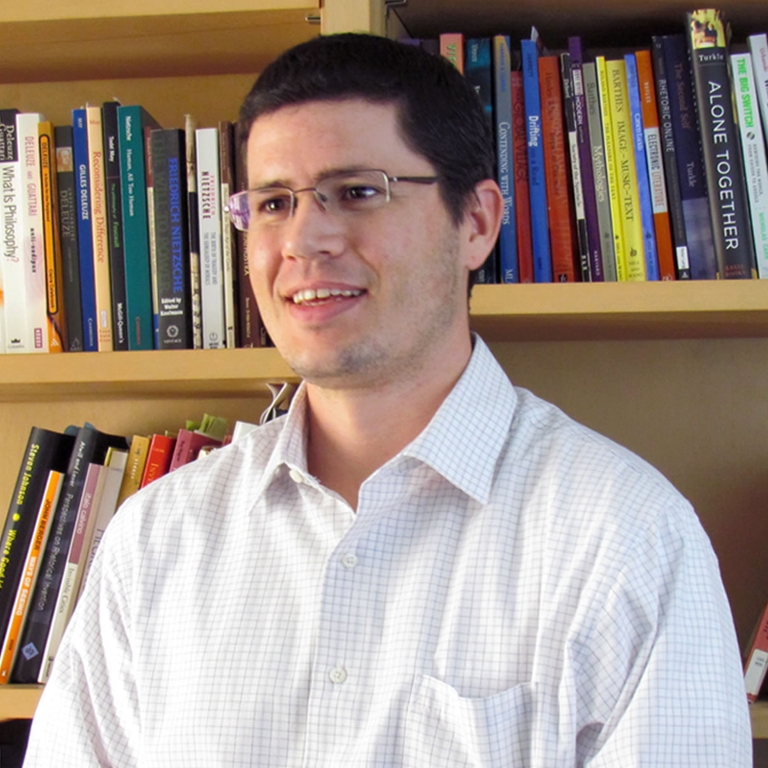 Department:

Department of English

Campus:

IU Bloomington
As a research scholar and teacher, Dr. Justin Hodgson focuses on the points of connection (and spaces of contention among) digital media and rhetorical studies, with a particular tint toward multimedia production, aesthetics, media studies, game/play theories, and rhetorical invention. His current book project, New Aesthetics, New Rhetorics attempts to bring the digital (i.e., its affordances, modes, and/or structures) to bear on current rhetorical practices. More specifically, it attempts to map the contours of New Aestheticism (Bridle) and use those as a way for opening key considerations for digital rhetoric practices, performances, and proclivities.
Hodgson's published research to this point has taken shape in both print and multimedia formats. Those digital and nondigital artifacts have been included in edited collections as well as in the journals Enculturation, Kairos, Pre/Text, Composition Studies, and Education Quarterly. Additionally, Hodgson is the founding editor of The Journal for Undergraduate Multimedia Projects ( TheJUMP), a journal dedicated to (1) showcasing undergraduate multimedia scholarship and (2) serving as pedagogical resource for instructors of multimedia composition.